You will get immense happiness, love, and friendship by adopting a cat. Cats are great companion animals because of their independency, sociability, and calming presence. This article will walk you through adopt a cat, from deciding which cat is best for your lifestyle to giving your new feline buddy the best care possible.
Why adopt a cat?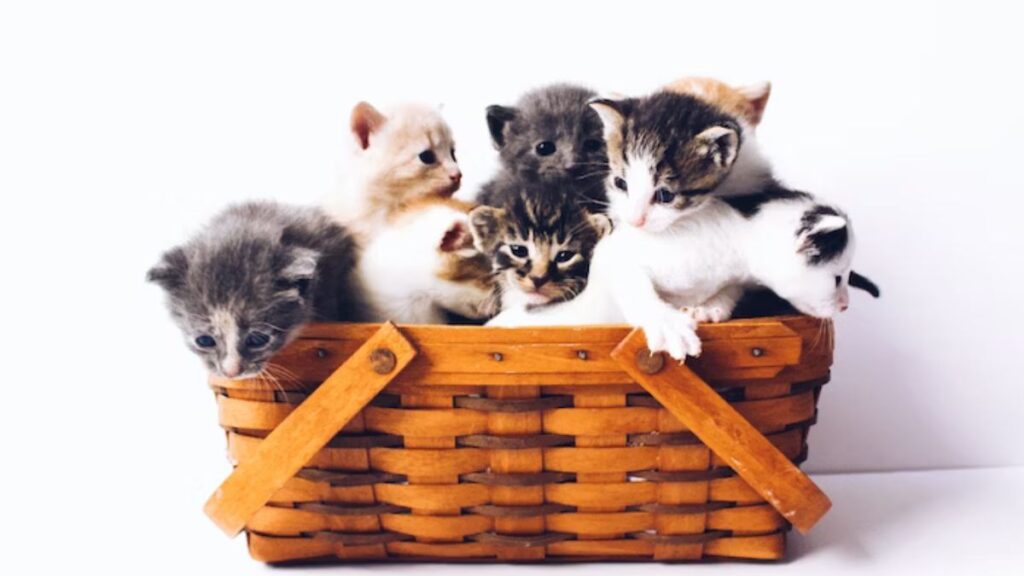 The benefits of cat companionship
Having a cat as a pet has several advantages. They're good for your mental health, lessen your stress, and make you laugh. The soothing sound of a purring cat is enough to reduce blood pressure and promote relaxation. Cats are also well-known for their humorous antics and playful attitude, which can provide a welcome dose of levity to any home.
Saving a life
Adopting a cat from a shelter or rescue group is a wonderful way to help an animal in need. There are a lot of cats in shelters because they were lost, abandoned, or surrendered. Giving a cat a good home is a great way to help reduce pet overpopulation while also giving a cat a chance at a happy and healthy life.
Preparing for cat adoption
Assessing your lifestyle and preferences
Think about what kind of cat might fit well with your routine and personality before you bring one home. It's important to pick a cat whose personality and activity level are a good fit for your own since cats are individuals. Is a quiet and mellow feline more your style, or one that is always up for an adventure? Will there be enough room for the cat to run around and play? The right cat for your house and family may be found by answering these questions.
Understanding the responsibilities of cat ownership
There are duties you must do as a cat owner. Cats need to be fed, groomed, and taken to the vet on a regular basis. They require a clean, secure space with scratching posts, toys, and litter boxes. You should be ready to offer these basics and make sure you have the time and money to take care of the cat for its whole life.
Finding your perfect cat
Visiting shelters and rescue organizations
Finding a good cat friend is easy at shelters and rescue groups. You may meet adoptable cats at local shelters and rescues. Spend time with the cats, see how they act, and inquire about each one's history with the shelter's employees or volunteers. They can help you find the perfect cat for your home and family.
Considering adult cats and kittens
Kittens are cute, but adult cats have their own benefits and appeal that can't be ignored. Adult cats tend to have more stable personalities and activity levels. To ease the adjustment into your house, they may already know how to use the litter box and have had some basic training. In addition, mature cats are frequently neglected for adoption, so if you can, please consider giving one a forever home.
Special considerations for special needs cats
Due to illness, disability, or unusual personality, certain felines require extra care. These cats can be fantastic pets, but they may have special needs. Before adopt a cat with special needs, think about whether or not you'll be able to provide for them. Having a cat with special needs can be challenging, but giving one a good home and the care it requires can be extremely gratifying.
Welcoming your new cat home
Preparing a safe and comfortable space
Make sure your new cat has a nice, cozy spot to sleep before you bring it home. Make sure there is a comfy bed, a litter box, food, drink, and scratching posts in the allotted area. Make sure there are no dangers in the area, and provide the cat some toys and places to hide.
Gradual introduction and adjustment
A cat may experience stress during a move. Introduce your new cat to different rooms in your house one at a time to help smooth the adjustment. Provide lots of love, patience, and reassurance, and let them discover the world at their own speed. The cat needs time to adjust to its new home and environment before being introduced to other pets or given free reign of the entire house.
Building a lifelong bond
Nurturing your cat's physical and emotional well-being
Focus on your cat's health and happiness to strengthen your relationship with it. Make sure they have access to a healthy food, consistent veterinarian care, and enough of time for play and exercise. A strong link between you and your cat may be fostered by setting out regular times to interact with your cat using interactive toys.
Grooming and hygiene
Maintaining a clean and healthy coat on your cat requires regular brushing. To avoid mats and tangles in their fur, brush it often. In addition to regular trims, make sure their teeth are cleaned and their ears are checked. You may spend quality time with your cat while grooming both of you.
Creating a loving and stimulating environment
Cats do best in places that engage all of their senses. Pets need scratching posts, climbing trees, and toys to maintain their physical and emotional well. To keep your pet's mind active and engaged, try introducing puzzle feeders or toys that dispense treats.
Conclusion
Bringing unimaginable happiness and friendship into your life, adopting a cat is a choice you'll never regret. You may choose the right feline companion by thinking about your habits, tastes, and the requirements of a cat. Never forget that you're saving a life when you adopt a cat from a shelter or rescue group. If you can provide a homeless cat a safe place to live and a loving family to care for it, you will be richly rewarded for the rest of your life.
---
FAQs (Frequently Asked Questions)
What is the adoption process like at a shelter?
Filling out an adoption application, visiting the shelter to see the cat or cats of interest, and potentially having a home visit or interview are all standard steps in the adoption process. It is recommended to get in touch with the shelter directly to learn about their adoption regulations and expenses.
Are all cats in shelters mixed breeds?
It's not uncommon for shelters to offer both purebred and mixed-breed cats out for adoption. Although mutts are more frequent, you can sometimes locate purebreds or hybrids in shelters or through breed-specific rescue groups.
How can I help my newly adopted cat adjust to its new home?
To ease your cat's transition, keep them in a constant schedule and provide them a safe, quiet place to stay at first. During this time of transition, be patient and loving while they get used to their new surroundings.
Should I adopt a single cat or get multiple cats?
Consider your lifestyle, the cat's personality, and your availability while deciding whether to acquire a single cat or obtain numerous cats. While some felines do best as solitary pets, some do better with another cat around. Cats have unique requirements, so it's best to get advice from the shelter's staff or a vet.
How can I introduce my new cat to existing pets?
It's best to take things slow while acclimating a new cat to the family. To begin, try shifting bedding or utilizing a pheromone diffuser to switch up the two of you. The pets should be introduced to one another under close supervision before being left alone together. This procedure requires patience and encouragement.