Are you prepared for the holiday season, the Christmas magic, and the delight of festive vibes? As the holidays approach, it's time to start thinking about your Christmas trip. Why not exchange the snowflakes for some sunlight and visit the best destinations for a warm Christmas vacation? If you're picturing palm trees instead of trees of pine and a warm Christmas, you've come to the perfect place. There's something genuinely special about spending Christmas in a tropical paradise when the sun kisses your skin and the holiday feelings are in full force. This blog will take you on a tour of the Best Destinations for a Warm Christmas Vacation.
The variety of Christmas & New Year trip packages offered is one of the most exciting aspects of planning a pleasant Christmas break. These packages are designed to ensure a relaxing and enjoyable vacation. These packages provide something for everyone, whether you're searching for a romantic trip, a family excursion, or a solo exploration.
One of the top picks for celebrating Christmas is Bali. Imagine yourself on a sandy beach, surrounded by the warm embrace of the sun, with a soft breeze swaying the palm trees. That is Bali during the holiday season. The Christmas celebrations in Bali are beyond anything you've ever seen. Bali has a one-of-a-kind and fascinating Christmas celebration that combines traditional Balinese customs with a touch of festive cheer. Beautiful seaside Christmas meals, traditional traditions, and spectacular fireworks displays are all available.
Now, let's look at the best warm Christmas destinations, each with its own distinct charm and a welcome break from the winter chill.
1.Bali: A Place Where Festive Celebrations Achieve New Heights
The gorgeous island of Bali is one of the most appealing spots for a nice Christmas break. While it may not be the first spot that springs to mind when thinking of Christmas, Bali offers an exceptional blend of tradition and paradise. Imagine attending midnight service in a magnificent Balinese temple or strolling through streets decked with traditional Balinese decor.
Aside from cultural activities, Bali has beautiful beaches, verdant rice fields, and a thriving nightlife, making it the ideal tropical Christmas vacation destination. Spend your days relaxing on stunning beaches, visiting lush jungles, and diving into turquoise waters. Bali is the place to come for a memorable and heartfelt Christmas experience.
2.Caribbean Paradise: Soak in the Sun and Rejoice
If you're looking for a white-sand Christmas, the Caribbean is calling. The Caribbean islands provide a wonderful combination of sun, leisure, and colorful events. Imagine sipping coconut cocktails, dancing to calypso sounds, and feasting on seafood under the stars. The region is home to some of the world's most stunning and clean beaches. Choose from the Bahamas, Jamaica, the Dominican Republic, or Turks & Caicos for a tropical paradise with turquoise waters and countless chances for relaxation and adventure.
Various Christmas celebrations and activities are held throughout the Caribbean islands, frequently combining local customs with a touch of seasonal magic. Beachfront bonfires, holiday parades, and even boat cruises to see the beautiful Christmas lights reflecting off the serene Caribbean waters are available.
3. Discover Mexico's Magic: Celebration in Paradise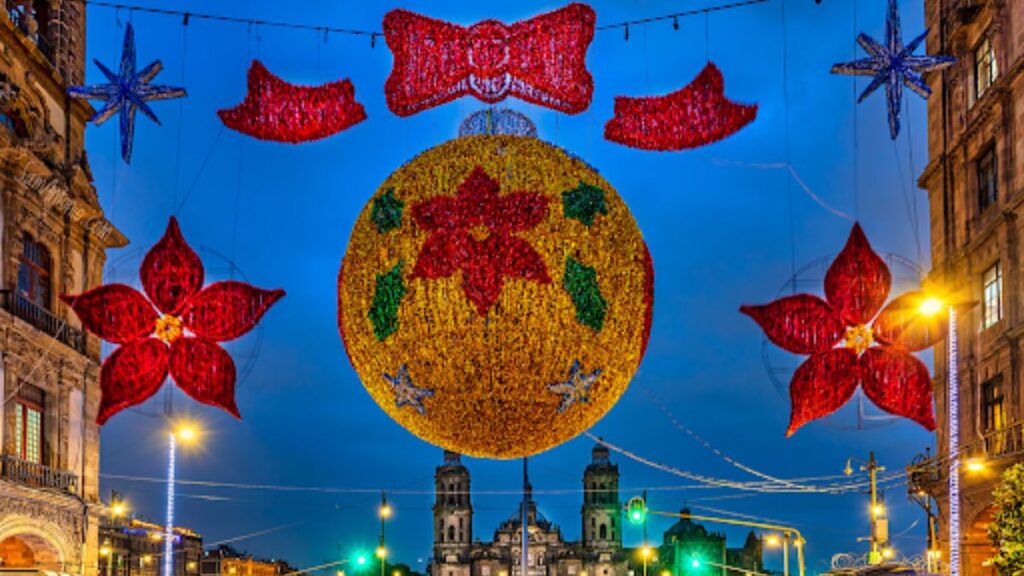 Mexico is another excellent choice for a sunny Christmas break. Mexico has a wide range of experiences to offer, from vibrant cities to peaceful beach resorts. Cancun, Playa del Carmen, and Tulum are ideal locations for a sun-soaked Christmas trip. Christmas can be celebrated in the typical Mexican style, with bright parades, vibrant music, and excellent cuisine.
The Yucatan Peninsula is also recognized for its rich history and breathtaking ancient monuments like Chichen Itza and Tulum. Exploring these historic monuments while basking in the warm Mexican sun is an unforgettable way to spend your Christmas break.
Christmas in Mexico is a stunning mix of festivities and warmth, making it an ideal destination for your holiday getaway.
4. Hawaiian Paradise: Merry Christmas in the Sun
Hawaii, with its tropical temperature and breathtaking scenery, is the ideal place to spend Christmas with a touch of love. Consider surfing the warm Pacific seas, enjoying a luau feast, and discovering the natural splendor of the islands. Hawaii combines Hawaiian traditions with the excitement of Christmas to create a friendly and unforgettable holiday experience.
5. Costa Rica: Pura Vida (Simple life) Holiday
Costa Rica, well-known for its diverse biodiversity and breathtaking natural scenery, provides a distinctive spin on Christmas celebrations. Explore lush rainforests, experience unique wildlife, and bask in the warm embrace of the locals as you experience the "Pura Vida" (Simple life) lifestyle. Christmas in Costa Rica is all about connecting with nature and having a warm and eco-friendly holiday unlike any other.
6. Florida's Festive Season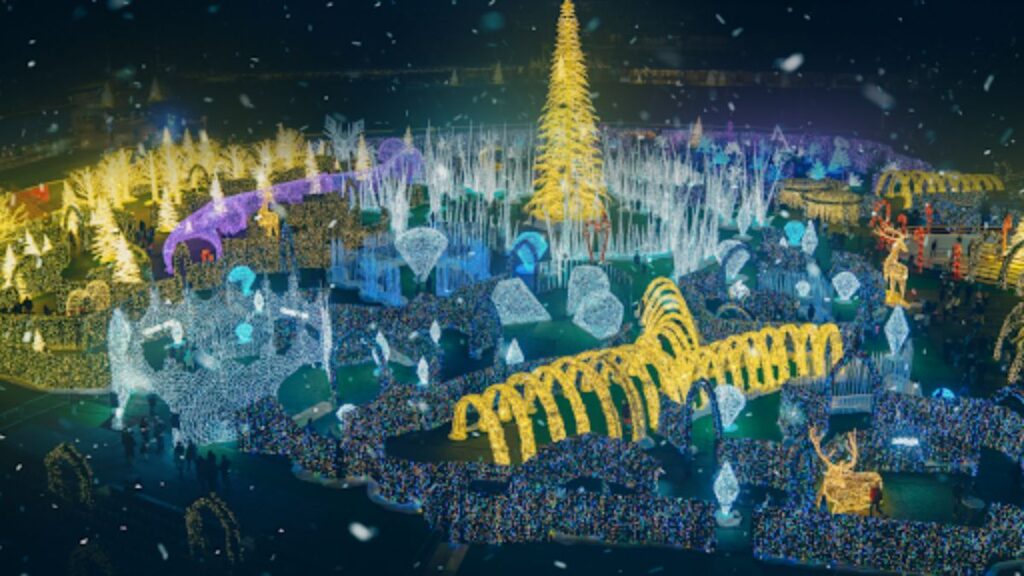 Florida is another great option for people looking for a warm Christmas break. During the holiday season, the Sunshine State lives true to its name. Cities such as Miami, Orlando, and Key West provide a unique blend of warm weather and holiday cheer. Explore the spectacular holiday displays at theme parks like Disney World and Universal Studios, or stroll through Miami's Art Deco Historic District.
Swap Snow Boots for Sandals….
Finally, if you're looking for the ideal location for a warm Christmas vacation, look no further. Escape the winter chill with our best picks, which range from the magical Christmas celebrations in Bali to the festive moods of the Caribbean, Mexico's cultural diversity, Hawaii's sunny paradise, and Costa Rica's eco-friendly hospitality. These destinations offer amazing holiday experiences that will warm your heart and create unforgettable memories.
This Christmas, swap your snow boots for sandals and set out on an adventure to remember.
ALSO READ: How to Ditch the Cold and Create Your Ultimate Winter Retreat