Dogs are beloved pets and important members of our households. Despite their undeniable devotion, our animal companions must always be well-behaved and obedient. The Canine Good Citizen (CGC) program is designed to teach canines good manners and responsibility in public settings. This article will discuss the Canine Good Citizen program, including its advantages, certification criteria, and study strategies.
What is the Canine Good Citizen (CGC) program?
The American Kennel Club (AKC) has created a training and certification program called Canine Good Citizen. Its purpose is to encourage dog obedience and responsible dog ownership. Basic obedience commands, socializing, and appropriate behavior in common settings are the primary emphasis of the training.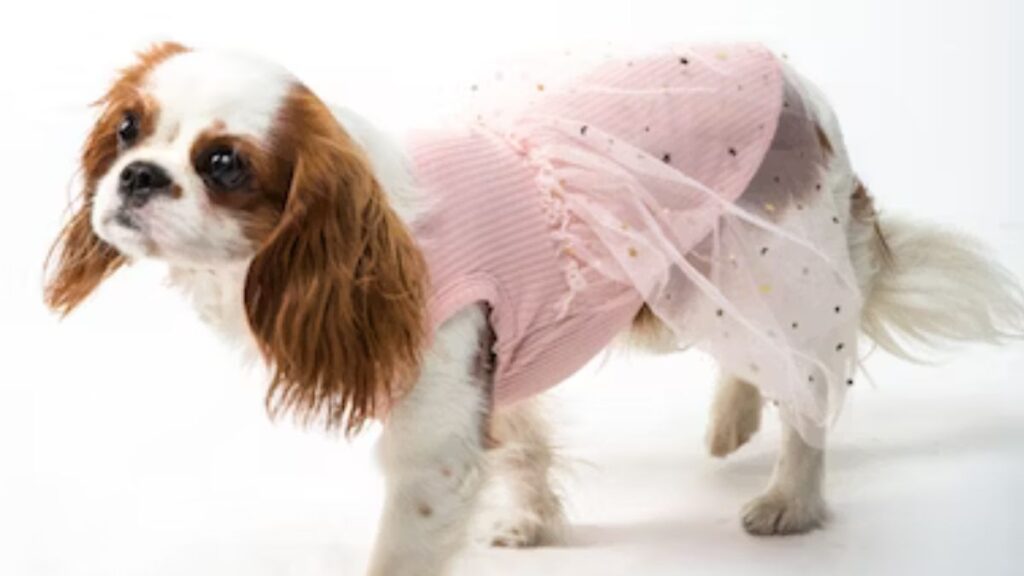 Benefits of the Canine Good Citizen program
There are various advantages for both dogs and their owners to participate in the Canine Good Citizen program. As a first benefit, it strengthens the relationship between a dog and its human companion. The training also makes the dog more obedient, trustworthy, and polite. Dogs that have received the Canine Good Citizen certification are more likely to be accepted into programs that reward good conduct and training, such as dog sports and therapy dog programs.
Requirements for earning the Canine Good Citizen certification
Canine Good Citizenship requires a dog to demonstrate good behavior and obedience throughout ten assessments. The dog's social skills, reaction to other canines, obedience to simple orders, and ability to remain calm under pressure are all evaluated. Let's examine each evaluation in greater detail:
Test 1: Accepting a friendly stranger: The dog must not show any signs of fear, hostility, or shyness when a nice stranger approaches and interacts with their handler.
Test 2: Sitting politely for petting: The dog needs to sit calmly and patiently while a stranger pets them.
Test 3: Appearance and grooming: The dog should be clean and well-behaved, and tolerant to standard grooming techniques.
Test 4: Out for a walk (walking on a loose leash): A loose leash is required, with no pulling, lunging, or straining from the dog.
Test 5: Walking through a crowd: The dog should be able to stroll through a crowded area without showing signs of anxiety, hostility, or yanking on the leash.
Test 6: Sit and down on command and staying in place: The dog needs to be able to sit and lie down when told to do so, and stay in those positions until told differently.
Test 7: Coming when called: The dog needs to be obedient and quick to respond to its master's commands by coming when called.
Test 8: Reaction to another dog: When meeting another dog, the dog shouldn't be aggressive or overly fearful; instead, it should act appropriately.
Test 9: Reaction to distractions:. The dog needs to show that it can concentrate in the presence of usual distractions like noises and other people moving about.
Test 10: Supervised separation: The dog must be able to stay calm and confident when left alone for a few minutes while being closely monitored by their owner.
Preparing for the Canine Good Citizen test
Training and preparation are essential for passing the Canine Good Citizen test. Follow these guidelines to ensure your dog passes the exam with flying colors:
Basic obedience training: Teaching your dog the basics (sit, stay, come, and down) is a great place to start. Training is most effective when using positive reinforcement methods that are consistent.
Socialization: Help your dog feel at ease and well-adjusted in new settings by exposing it to a wide range of people, other animals, and places.
Desensitization to distractions: Train your dog to stay attentive and relaxed in the face of potential test-day distractions including loud noises, bicyclists, and other animals.
Practice test scenarios: Prepare for the dog test by simulating the conditions in which the test will be given. They will become more comfortable and confident in carrying out the necessary duties through repetition and reinforcement.
Finding Canine Good Citizen training classes
Canine Good Citizen programs are great if you want your dog to learn the basics in a disciplined environment with an expert trainer. Classes are taught by qualified instructors who are familiar with the norms of the curriculum. To ensure that you and your dog pass the certification procedure with flying colors, they can offer invaluable advice, support, and feedback. Training classes for your dog can be found through your local pet store, obedience club, or veterinarian.
How to register for the Canine Good Citizen test
If you and your dog are ready for the Canine Good Citizen test, then you can sign up for it. To find out when and how to register for forthcoming AKC tests, contact a club or school in your area that is linked with the AKC. The cost to register for an exam varies widely from one site or administration to another.
Tips for success during the test
Maintaining composure and concentration throughout the Canine Good Citizen test will greatly improve your dog's chances of passing. If you want to do well with your dog, consider these suggestions:
Remain calm and confident: Since dogs are very attuned to their owners' moods, it's important to maintain composure and an air of assurance during the evaluation.
Maintain control of your dog: Maintain your dog's attention and focus on you during the exam. To encourage and reward appropriate conduct, try using positive reinforcement strategies.
Use positive reinforcement: Treats, affection, and praise are all appropriate ways to thank your dog for obeying your directions.
Practice test scenarios: You should run through the test scenarios with your dog on a regular basis to ensure that they know the commands and behaviors that will be required of them.
Benefits of earning the Canine Good Citizen certification
There are many benefits for you and your dog if you earn the Canine Good Citizen title:
Improved behavior and obedience: By teaching them discipline and obedience, the program helps dogs become better household companions.
Enhanced bond between dog and owner: The link and communication between you and your dog will be strengthened via participation in training activities and working together to earn certification.
Opportunities for participation in dog sports and activities: Participation in activities like advanced training, dog sports, therapy dog programs, and others that demand a well-behaved and attentive dog generally require the Canine Good Citizen certification as a precondition.
Public recognition and respect: Certified Canine Good Citizens are looked up to and respected by the general public for their exemplary behavior and maturity.
Conclusion
The Canine Good Citizen program provides dog owners with a structured path to build well-mannered, obedient, and socially responsible dogs. By participating in the program, you can enhance the bond with your furry companion while enjoying the benefits of having a well-behaved dog. Remember, patience, consistency, and positive reinforcement are key to achieving success in the Canine Good Citizen certification process.