The kimono, Japan's iconic traditional garment, stands as a vivid tapestry woven with the threads of history and culture. This elegant attire, more than just clothing, is an expression of Japan's rich heritage and artistic excellence. A kimono isn't merely worn; it's a story draped around you, a tale of traditions that date back centuries, evolving yet holding firm to its roots.
When selecting a kimono, one embarks on a journey of aesthetic and cultural discovery. The choice of a kimono speaks volumes about the wearer – it reflects not only personal style but also a deep respect for the occasion and the culture it represents. From vibrant festivals to solemn tea ceremonies, each event calls for a specific kimono style, making the act of choosing the right one both a personal and a cultural statement.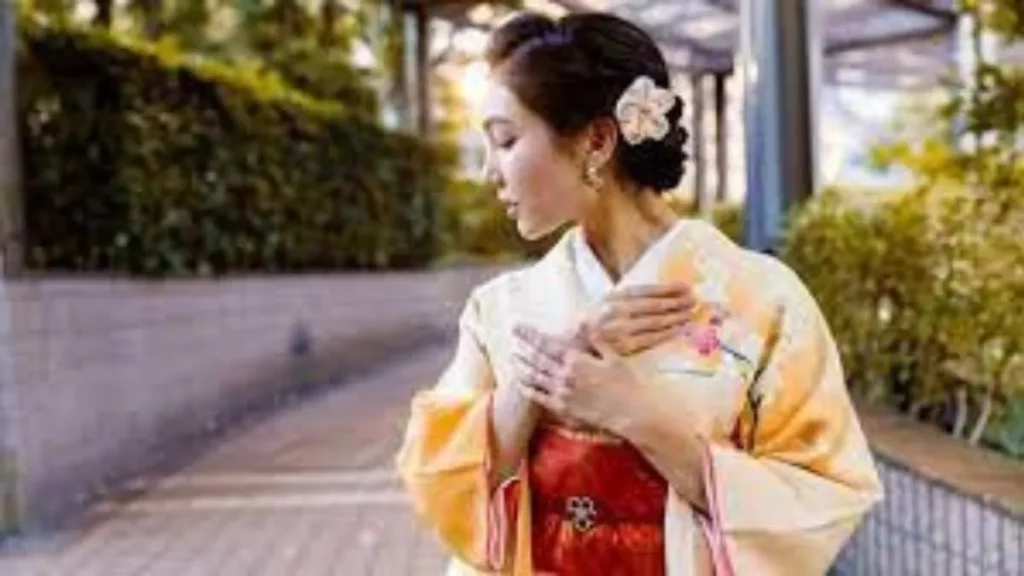 In this guide, we'll unfold the secrets of the kimono – from its colorful history to practical tips on selecting the perfect piece for your needs. Whether you're preparing for a special occasion in Japan or simply captivated by the allure of these traditional garments, this blog post will equip you with the knowledge to make informed choices. We'll delve into the intricacies of fabrics, patterns, and styles, ensuring that your kimono not only turns heads but also honors the timeless tradition it represents. So, let's embark on this sartorial journey together and unravel the beauty and elegance of the Japanese kimono.
The History and Significance of Japanese Kimonos
The journey of the Japanese kimono through the annals of Japanese history is as rich and colorful as the garment itself. Originating in the Heian period (794-1185), the kimono, which means "a thing to wear," has transformed dramatically over centuries, mirroring the shifts in Japanese culture and aesthetics. Initially, it was a simple garment, but as time progressed, it evolved into an elaborate symbol of status, identity, and etiquette.
The cultural significance of the kimono in Japan cannot be overstated. It's not merely a piece of clothing but a canvas that reflects the intricate tapestry of Japanese society. Every fold, color, and pattern on a kimono tells a story, imbued with symbolism and historical significance. The kimono is a living tradition, an art form that captures the essence of Japanese sensibility and grace.
There's a kimono for every occasion, each type steeped in tradition and purpose. The formal 'Furisode' boasts long, flowing sleeves and is often worn by unmarried women, symbolizing both beauty and availability for marriage. The 'Homongi', with its less flamboyant design, is perfect for married women attending formal events. For men, the 'Yukata', a casual summer kimono, offers both comfort and style at festivals and casual gatherings. Each type serves as a cultural marker, defining moments of life, celebrations, and seasons.
In today's Japan, while the kimono may not be the everyday attire it once was, its significance lives on in ceremonies and special occasions. It's a bridge to the past, a nod to the rich tapestry of Japanese culture, and a continued inspiration for modern fashion. As we explore the various types of kimonos and their uses, we delve deeper into the heart of Japanese culture, unearthing the elegance, symbolism, and enduring charm of this exquisite garment.
Understanding Japanese Kimono Types and Styles
In the realm of kimonos, each type tells its own story, reflecting the rich tapestry of Japanese tradition and occasion.
Yukata: The Yukata is the quintessence of summer in Japan. Light and breezy, often crafted from cotton, it's ideal for warm-weather festivals or casual outings. Yukatas are vibrant and less formal, featuring a range of playful patterns that embody the joy of summer.
Furisode: This is the showstopper of kimonos, reserved for unmarried women. The Furisode is renowned for its long, flowing sleeves and is often adorned with elaborate designs. It's a celebration of youth and elegance, typically worn on special occasions like the Coming of Age Day.
Homongi: Striking a balance between formal and subtle, the Homongi is versatile for various formal settings. It's distinguished by patterns that extend over the shoulders and sleeves, making it a popular choice for married women attending formal events like tea ceremonies.
When choosing a kimono, the season and occasion are key. Lighter, brighter Yukatas for summer festivities; elegant, intricate Furisodes for special ceremonies; and versatile Homongi for formal gatherings. Each pattern and color has its meaning, often tied to seasons, age, or marital status. Selecting a kimono is not just about style – it's about embracing a piece of cultural heritage and making a statement that resonates with tradition and personal expression.
Selecting the Right Fabric and Material for Kimono
Choosing the right fabric for a kimono or Hanten as well, is akin to selecting the perfect canvas for a masterpiece – it's essential for both aesthetic appeal and comfort. Traditional kimono fabrics each have their unique charm and suitability for different occasions and seasons.
Silk: The quintessential kimono fabric, silk, is revered for its elegance and luxurious feel. Silk kimonos are often reserved for formal events and ceremonies. Their rich texture and sheen make them a symbol of sophistication. However, silk requires careful handling and is best suited for cooler months or indoor events due to its delicate nature.
Cotton: Cotton kimonos, primarily seen in Yukatas, are the go-to for summer. This fabric is breathable, lightweight, and comfortable, making it ideal for warm weather and casual settings. Cotton kimonos come in a variety of vibrant patterns and are easier to maintain than silk, perfect for those new to the kimono experience.
Polyester: A modern twist to kimono fabrics, polyester offers ease and practicality. It's durable, less prone to wrinkles, and easier to care for compared to traditional fabrics. Polyester kimonos are a great choice for those who seek a balance between tradition and modern convenience.
When selecting a fabric, consider the season and occasion. Silk for formal and cooler settings, cotton for casual and warm outdoor events, and polyester for a versatile, low-maintenance option. Caring for your kimono depends on the fabric. Silk requires gentle hand washing or professional cleaning, while cotton can often be machine-washed on a gentle cycle. Polyester is the most low-maintenance, suitable for regular machine washing. Proper storage is crucial – always store kimonos in a cool, dry place, preferably wrapped in breathable fabric to maintain their beauty and longevity.
Japanese Kimono Patterns, Colors, and Symbolism
In the world of kimonos, patterns, and colors are not just design elements; they are a language of symbolism and tradition, each telling a unique story. Understanding this visual vocabulary is key to appreciating and choosing the perfect kimono.
Patterns: Kimono patterns range from subtle to bold, each with its own meaning. Floral designs, like cherry blossoms (sakura), symbolize the beauty and transience of life, perfect for spring. The crane, a common motif, represents longevity and good fortune. Waves and water patterns are often seen on summer kimonos, reflecting the cooling nature of water. Autumn kimonos might feature maple leaves (momiji), symbolizing the passing of time. For winter, designs include bamboo (a symbol of strength) and pine trees (longevity).
Colors: The color of a kimono can indicate the season, the wearer's age, and marital status. Bright, vibrant colors are typically worn by younger women, while older women often choose more subdued tones. Red, a popular color, symbolizes good fortune and happiness; it's a favorite for celebratory occasions, especially for young women. Black, often used in men's kimonos and formal women's wear, signifies dignity and sophistication. White is associated with purity and is often used in wedding kimonos.
Choosing Your Kimono
When selecting a kimono, consider the occasion and what you wish to convey. For formal events, opt for elegant patterns and subdued colors. Casual settings are perfect for playful, bright designs. Consider seasonal symbolism to stay in harmony with Japanese traditions. Your personal style also plays a role; choose colors and patterns that resonate with you and reflect your personality.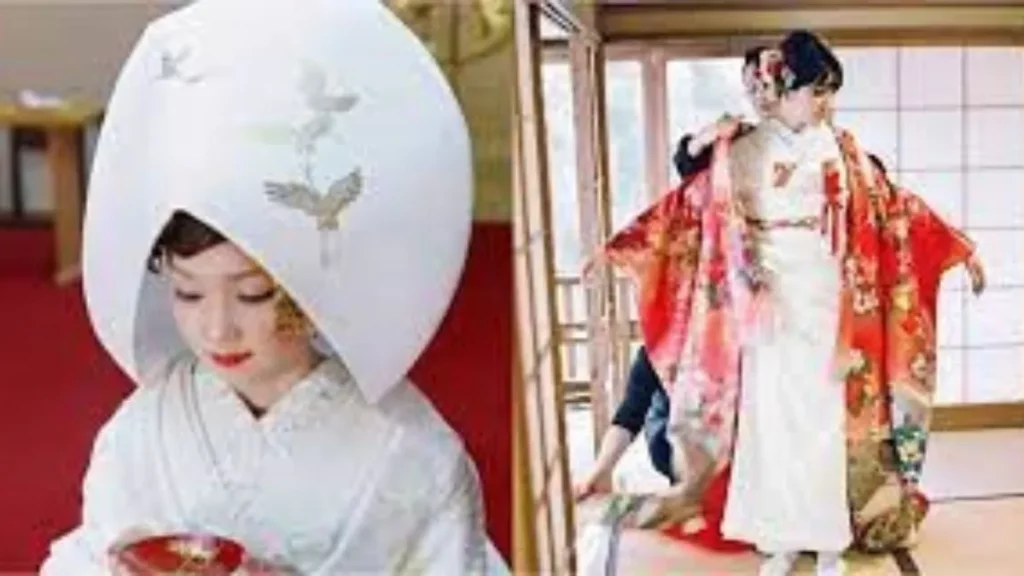 Japanese Kimono Sizing and Fitting Guide
Selectingthe perfect fitfor a kimono from a trusted seller like Japaneseonimasks.com, is more an art than a science, a blend of tradition and personal comfort. Unlike standard sizing in Western attire, kimonos offer a unique approach to fitting, ensuring elegance and respect for the garment's cultural significance.
Measuring for Your Kimono: A key aspect is understanding that most kimonos come in a "one-size-fits-most" style. The critical measurements include your height and your wingspan – the tip-to-tip length of your arms when extended. Typically, the kimono should reach your ankles, and the sleeves should end at your wrists when your arms are at your sides. Focus on the length from shoulder to hem, the wingspan, and the sleeve length.
The Art of the Fit: The essence of a well-fitted kimono lies in its ability to create a seamless, straight line around your body. It's not just about physical comfort; it's about presenting the kimono in a way that honors its heritage. Modern kimonos might offer a bit more flexibility in sizing, but the principle remains – a smooth, flowing line that exemplifies elegance.
Trying On a Kimono: If you have the opportunity to try on a kimono in person, consider these tips:
Dress in snug, streamlined clothing to get a true feel for the kimono's fit.

Check the hem and sleeve lengths carefully – they're crucial for the right look.

Move around a bit. A kimono should allow freedom of movement without any strain on the fabric.

Don't hesitate to ask for help with the obi, the kimono's sash, to experience the full effect.
In essence, finding the right kimono is about embracing both comfort and respect for tradition. The fit should feel natural and effortless, a subtle embrace of the body that allows the kimono's elegance to shine. Whether you're exploring traditional or contemporary styles, understanding the nuances of kimono fitting will enrich your experience with this timeless garment.
Embracing the Elegance of Kimonos
In conclusion, the journey of selecting the perfect kimono is a beautiful blend of tradition, personal expression, and cultural respect. From understanding the significance of patterns and colors to choosing the right fabric and ensuring a proper fit, each step is an opportunity to connect with the rich heritage of Japan. Whether you are attending a formal event or simply wish to experience the timeless elegance of Japanese culture, a kimono offers a unique way to express your style and reverence for tradition. Remember, a kimono is more than just attire; it's a story, a piece of art, and a reflection of history, woven into a garment that transcends time and fashion.
ALSO READ: The Cozy Allure of Onesie: More Than Just a Fashion Statement