New York, a city renowned for its vibrant fashion scene, offers endless opportunities to express oneself through style. In this dynamic setting, selecting the right jewelry is not just about adornment but also about making a personal statement.
Whether dressing for a glamorous night out or a casual day in the city, the right jewelry can elevate any look. This guide aims to help you navigate the vast world of jewelry options in New York, ensuring you find the perfect match for every occasion.
Understanding New York's Jewelry Trends
The jewelry in New York are as diverse and dynamic as the city itself. From the understated elegance of minimalist designs to the bold statement of chunky pieces, understanding these trends is key to making informed choices.
Minimalist Jewelry: Sleek lines, simple shapes, and a focus on quality materials define this trend. Perfect for those who appreciate understated elegance.
Vintage Revival: Antique pieces and vintage-inspired designs have made a strong comeback. Also offers a nostalgic charm to modern outfits.
Bold Statement Pieces: Large, eye-catching pieces, often with colorful gemstones or unique designs, are popular for those looking to stand out.
Sustainable and Ethical Choices: With a growing awareness of sustainability, many New Yorkers are opting for jewelry made from recycled materials or ethically sourced gemstones.
Necklace Selection for Formal Events
For formal events in New York, the necklace you choose can be the defining feature of your outfit.
Diamond Necklaces: A classic choice for black-tie events, offering timeless elegance.
Pearls: A strand of pearls exudes sophistication and works well with almost any formal attire.
Pendant Necklaces: For a modern touch, a striking pendant can add a focal point to your outfit.
When selecting a necklace for a formal event, consider the neckline of your dress. A high neckline might pair well with a shorter necklace or choker, while a lower neckline might be complemented by a longer, more elaborate piece.
Ring Choices for Everyday Elegance
Rings are a versatile accessory that can be adapted to any style.
Solitaire Rings: A single gemstone, often a diamond, makes a powerful statement of elegance.
Stacking Rings: Combine multiple thin rings for a personalized look.
Statement Rings: Large rings with bold designs or unusual shapes can act as a conversation starter.
Choose rings that suit your lifestyle. If you're active or use your hands a lot, opt for simpler, sturdier designs.
Bracelet Styles for Casual Outings
Bracelets add a touch of personality to any casual outfit.
Bangles and Beaded Bracelets: Perfect for a laid-back, bohemian style.
Leather and Metal Cuffs: These can offer a more edgy or sophisticated look, depending on the design.
Charm Bracelets: Personalize your bracelet with charms that tell your story.
Mixing and matching different styles can create an eclectic and individual look. However, be mindful of not over-accessorizing.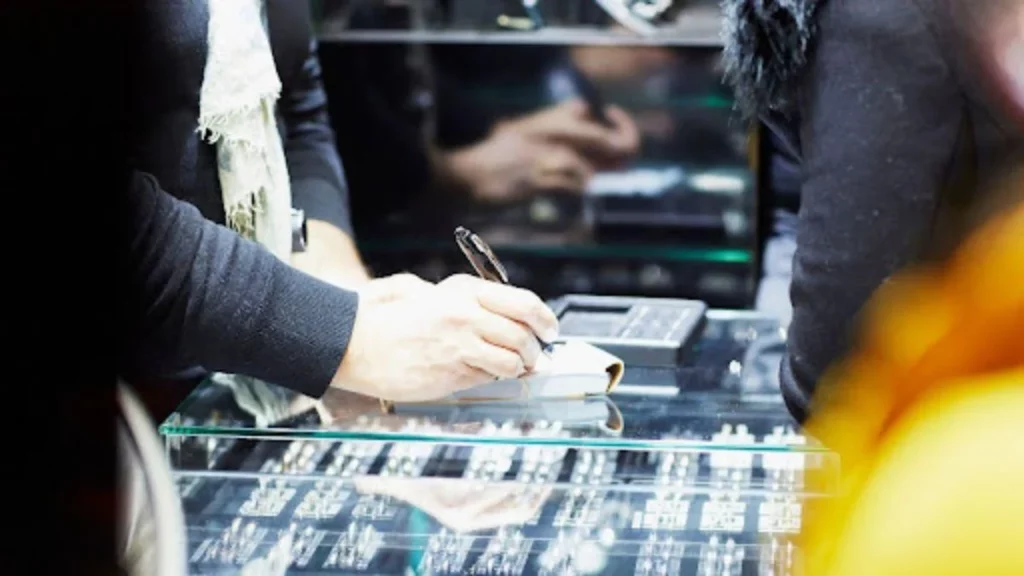 Earring Picks for Special Celebrations
Earrings have the power to frame your face and complete your look for special occasions.
Stud Earrings: Ideal for a subtle, elegant look. Diamonds or pearls are classic choices.
Drop Earrings: These can add a touch of glamour, especially when adorned with gemstones or intricate designs.
Hoop Earrings: From small and delicate to large and bold, hoops are a versatile choice that can be both elegant and playful.
Consider your hairstyle and the shape of your face when choosing earrings. Updos can highlight statement earrings, while longer hair might work better with studs or smaller hoops.
Tips for Coordinating Jewelry with Your Outfit
Coordinating jewelry with your outfit is an art form. Here are some tips to help you master it:
Balance Is Key: If you're wearing a statement necklace, keep your earrings simple, and vice versa.
Color Coordination: Consider the color of your outfit and how your jewelry will complement or contrast it.
Mixing Metals: Gone are the days of strict rules about mixing gold and silver. Feel free to mix different metal types for a modern look.
You May Also Read: Top 13 Ways To Answer 'Sell Me This Pen'
FAQs
What are the latest jewelry trends in New York?
The current trends lean towards minimalist designs, vintage revival, bold statement pieces, and sustainable options.
How should I choose jewelry for a professional setting in New York?
In professional settings, it's best to opt for subtle and elegant pieces. A pair of stud earrings, a delicate necklace, or a classic watch can add a touch of sophistication without being distracting. It's important to consider the culture of your workplace. Some environments may welcome more creative and expressive jewelry choices.
Can I mix vintage and modern jewelry styles?
Absolutely! Mixing vintage and modern pieces is a great way to create a unique, eclectic look. A vintage brooch on a modern blazer with a contemporary dress can add depth and interest to your outfit. The key is to find a balance that works for your personal style and the occasion.
Conclusion
As you navigate through the glittering world of jewelry in New York. Remember that the right piece can transform your outfit and express your individuality. Whether it's a subtle addition for everyday wear or a bold statement for a special occasion. Your jewelry choices can reflect your personal style and adapt to the city's ever-changing fashion landscape.
Embrace the diversity and creativity that New York's jewelry scene offers. Experiment with different styles, mix old with new, and, most importantly, wear each piece with confidence. After all, the best accessory a person can wear is their self-assurance and joy in their own unique style. So go ahead, adorn yourself with the jewels that speak to you. And let your individuality shine in the city that never sleeps.
ALSO READ: The Only Guide You Need to Buy Top Quality Silver Jewelry