Have you ever slipped into a mermaid tail swimsuit and felt the transformation from mere land-dweller to oceanic enchantress? The allure is undeniable, the magic tangible. But even the most delicate mermaid's splendor hinges on the sheen and suppleness of her tail. Proper care for your mermaid tail swimsuit isn't just about preservation; it's about keeping your aquatic alter ego resplendent and ready for the sea's call.
Mermaid tails are more than just swimsuits; they are the embodiment of our underwater fantasies. Yet, these delicate garments require a touch of human attentiveness to ensure they remain as mesmerizing as the legends they're born from. Think of this guide as your treasure map, leading you to the secrets of maintaining the allure of your beloved mermaid attire.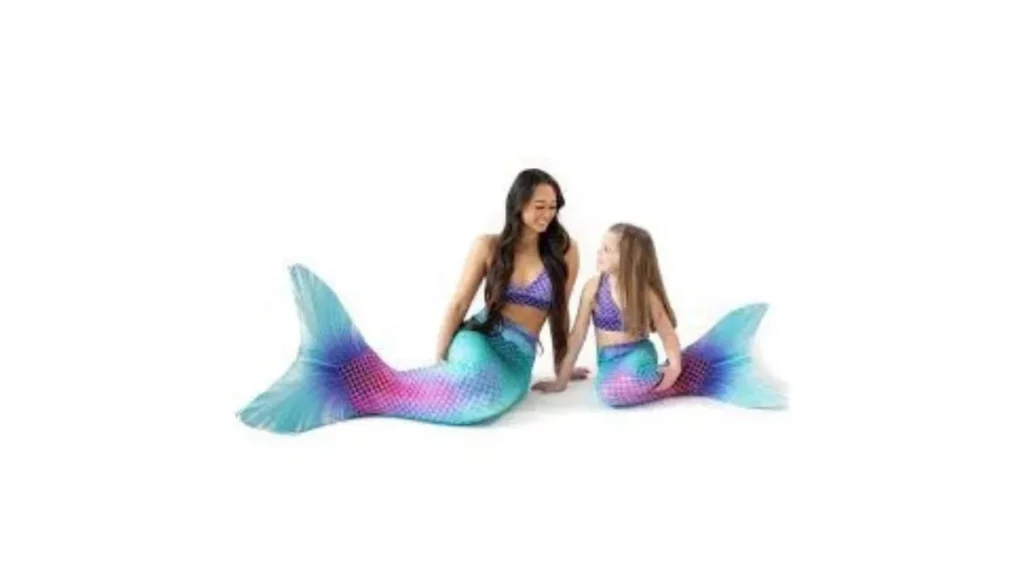 By the end of this guide, not only will you be well-versed in the art of mermaid swimsuit maintenance, but you'll also be the siren of sustainability, enchanting with every swish of your perfectly cared-for tail. So, let's make a splash and ensure your mermaid tail is as eternal as the ocean's depths!
Understanding Your Mermaid Tail Fabric
Embarking on a mermaid adventure begins with the shimmer of your Mermaid Tail. But not all mermaid swimsuits are spun from the same mythical fabric. Whether you're gliding through the waves or basking on the rocks, the material of your mermaid tail is the enchantment beneath your swim. So, let's unfurl the secrets of these fabrics and their care to keep your marine allure at its peak.
Silicone tails are the crowning jewels of the mermaid realm, prized for their realistic flow and captivating detail. They hug your firm, propelling you through the water with a lifelike grace. To preserve their regal luster, treat them with gentle cleansers and store them away from direct sunlight.
Fabric-based tails, on the other hand, offer a kingdom of color and comfort. They are the versatile choice for the everyday mermaid, lighter in the water, and easy to care for. A simple rinse in cool, fresh water will keep the aquatic dreams woven into the fabric alive.
And let's not forget the sequined tails that sparkle like the ocean's surface under the sun. These are the party-goers of the mermaid tail world, demanding center stage. With sequins, be gentle, hand wash only, and lay flat to dry, for every scale to stay in place, ready for your next shimmering showcase.
Each type of mermaid swimsuit whispers its care instructions, much like how the sea speaks to those who listen. By understanding your tail's unique song, you'll ensure it continues to whisper tales of the deep for many moons to come. Keep your mermaid tail in enchanting condition, and it will be your companion in every underwater escapade and every splash!
Mermaid Tail Daily Care Rituals
After a day spent weaving through the waters, the way you tend to your mermaid tail can mean the difference between a few outings and a lifetime of adventures. Here's how to keep your mermaid swimsuit in mythic condition, day after dazzling day.
First, the post-swim ritual: Think of rinsing your mermaid tail as a gentle kiss goodbye to the sea. Use cool, fresh water to caress away salt, chlorine, and sand, which, left unchecked, can dull the magic. Then, let it bask in the shade, drying naturally. Avoid wringing it out – just as you wouldn't wring a fairytale out of a book.
Finding the right storage spell is crucial. Your mermaid tail yearns for a space that mirrors the openness of the ocean. Lay it flat, free from the confines of tight folds that could crease its spirit. If space is a treasure you're short on, hang it by the fluke in a cool, dry place, ensuring it's not stretched out of its sea-born shape.
Handling your mermaid tail with care is akin to handling a delicate sea creature. Lift it with both hands, support it evenly, and never tug on a scale. Remember, a mermaid swimsuit is not just fabric; it's a tapestry of dreams. Treat it with the care it deserves, and it will carry you through countless tides.
By incorporating these simple, loving care rituals into your routine, you ensure that your mermaid tail remains a trusted ally in all your aquatic quests, always ready to answer the ocean's call.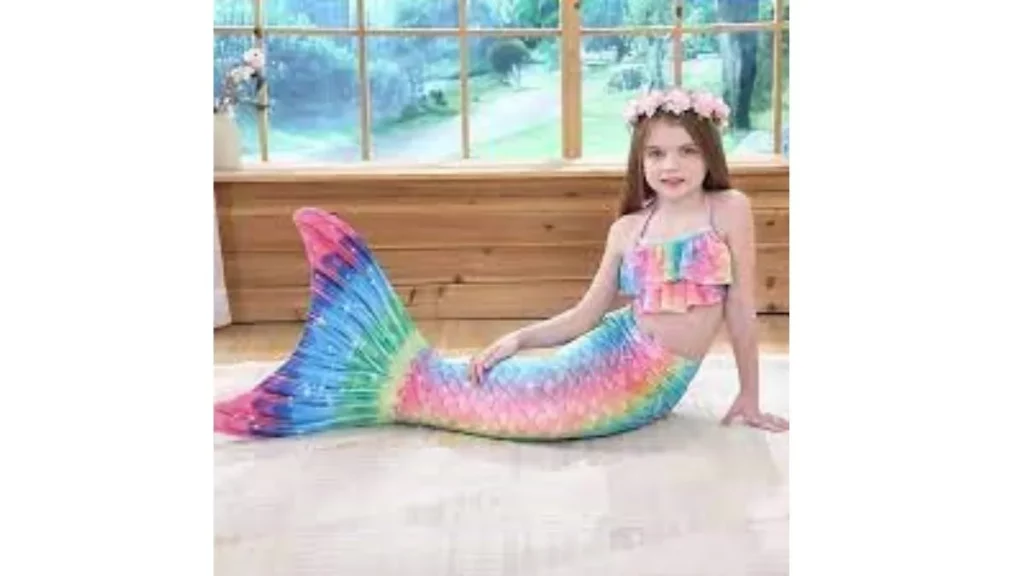 Mermaid Tail Deep Cleaning Processes
Even the most careful mermaids must occasionally embark on a deep sea clean to ensure their tails remain in perfect shape. Here's a treasure map to a thorough cleaning process that'll have your mermaid tail swimsuit looking as mesmerizing as the day it chose you.
Prepare Your Cleaning Station
Start by preparing a clean, soft surface—think a large basin or a bathtub. Fill it with cool water, and add a capful of mild detergent. Choose a cleaner as gentle as the morning tide—free from harsh chemicals and bleach, for they are the sworn enemies of mermaid fabric.
Let your mermaid tail glide into the water. Gently swish it around, singing to the stains and dirt, coaxing them to part ways with your treasured swimsuit. Allow it to soak for a brief spell, no longer than fifteen minutes, lest the colors begin to wander.
Drain the soapy water and refresh it with pure water. Rinse your mermaid tail, allowing the clear water to run through the fibers, sweeping away the last remnants of soap.
Lay your tail out on a towel and roll it gently, pressing out water without twisting. Unroll and transfer it to a dry towel, laying it flat to dry in a shady spot. Avoid the sun's fierce gaze, for it can be harsh on the delicate scales.
For those with embellished or sensitive fabric tails, the journey requires an even gentler touch. Skip the basin and opt for spot cleaning with a soft, damp cloth. Attend to each sequin and trim with the care you would give to a precious pearl. Never scrub, for the embellishments are as fragile as sea foam.
Repairing Your Mermaid Tail
Your mermaid tail swimsuit, a fabric woven from ocean whispers and dreams, is bound to face the trials of time and tide. Vigilance is key while using a mermaid tail. Let's explore the signs of wear and the spells of repair to keep your aquatic allure alive.
Spotting the Signs of Wear & Damage
Begin by laying your mermaid tail flat on a calm sea surface. Scan it & look for fraying edges, a place where the fabric may have thinned or the emergence of tiny tears that could grow into gaping rifts. Inspect each scale—these should be firmly attached, gleaming with the promise of many swims to come.
Basic Repair Tips for Small Tears or Scales
For minor tears, use a needle threaded with a color-matched thread, and stitch with care. If a scale has come loose, secure it back with a dab of fabric glue, a potion stronger than any mermaid's spell. Allow it to set fully—a test of patience, but worth the wait.
Seeking Professional Mermaid Tail Repair Services
When the damage seems beyond your earthly skills, it's time to call upon the artisans of the deep. Seek out a professional with experience in costume or delicate apparel repair. They are the guardians of mermaid lore in the human world, equipped to restore your tail to its former glory.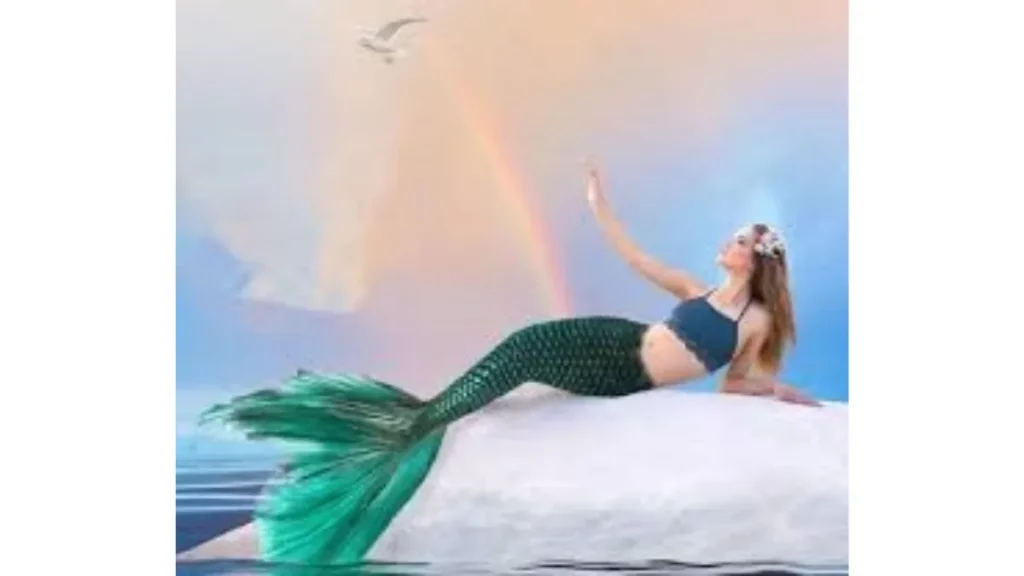 Seasonal Care and Long-Term Storage
When the leaves turn and the breeze chills, it's time to tuck your mermaid tail swimsuit away until the sun beckons you back to the water's embrace. Preparing and storing your tail with care will ensure that it emerges from its aquatic hibernation as vibrant and ready for the sea as you are.
Preparing for the Mermaid's Rest
Before your mermaid tail takes its seasonal slumber, give it a loving cleanse, following the deep cleaning rituals that have become second nature. Ensure it's completely dry, as even a mermaid's tail should not sleep damp. This is the moment for repairs, so inspect meticulously, for time wears more heavily on the unmended.
Long-Term Mermaid Tail Storage
Choose a container that whispers of hidden treasures, one that breathes and shields from dust—a fabric bag or a cardboard chest will do. Lay your tail flat, cushioned by acid-free tissue paper to preserve the colors as vivid as a coral reef. If you must fold, do so sparingly, letting the fabric rest in gentle waves rather than harsh creases.
Awakening the Mermaid's Spirit
When the seasons cycle back to warmth, and the ocean calls, awaken your mermaid tail with the same tenderness of a sunrise over calm seas. Unfurl it from its cocoon and let it breathe. A light rinse will do as if dewdrops are kissing it awake. Inspect once more, for sometimes time can be a trickster, even in the most careful of storages.
By following these simple steps, you'll ensure your mermaid tail swimsuit remains a steadfast companion, ready to accompany you as you slice through the waves, an enchantress of the deep, season after season.
Embarking on Future Tides: A Mermaid's Promise
As our journey through the care of your mermaid tail swimsuit comes to a close, let it not be a farewell, but a promise of many returns. With each swirl of water that slips off your tail, with every speck of sand you shake from its fabric, you're not just cleaning a costume—you're nurturing a piece of your passion, a segment of the sea's soul that you've been entrusted with. Treat it with the care of a sea guardian, and your mermaid swimsuit will remain a faithful ally in your aquatic escapades. May your swims be many and your tail forever enchanting, as you answer the ocean's call with the confidence of a siren's song.
ALSO READ: Target Swimsuits: The Perfect Blend of Style and Affordability for Your Summer Wardrobe