Living in a dormitory can be an exciting adventure, but it's also a space where you might struggle to find comfort. The dorm rooms are usually small, colorless, and lacking in personal style. The good news is that you don't have to break the bank to turn your dorm room into a homey and stylish space. Below, we will share some budget-friendly tips to transform your dorm room into a space where you'll love to spend time.
Work With Wall Decorations
Walls provide a huge opportunity to express your personal style without sacrificing floor space. One affordable way to decorate your walls is to use photos. Print out your favorite memories, or get some aesthetic prints from the local printing New York and hang them up in a way that feels visually appealing to you. There are many creative ways to display pictures, from traditional frames to a photo collage or even a hanging photo display.
You may also consider adding some unique pieces of artwork to your walls. These don't have to be expensive—you can find affordable pieces at thrift stores, or even create some DIY artwork. Posters, tapestries, and wall decals are some other great options for giving your room some life and character. Just remember not to damage the walls when installing these décor pieces.
Create a Comfortable Sleeping Space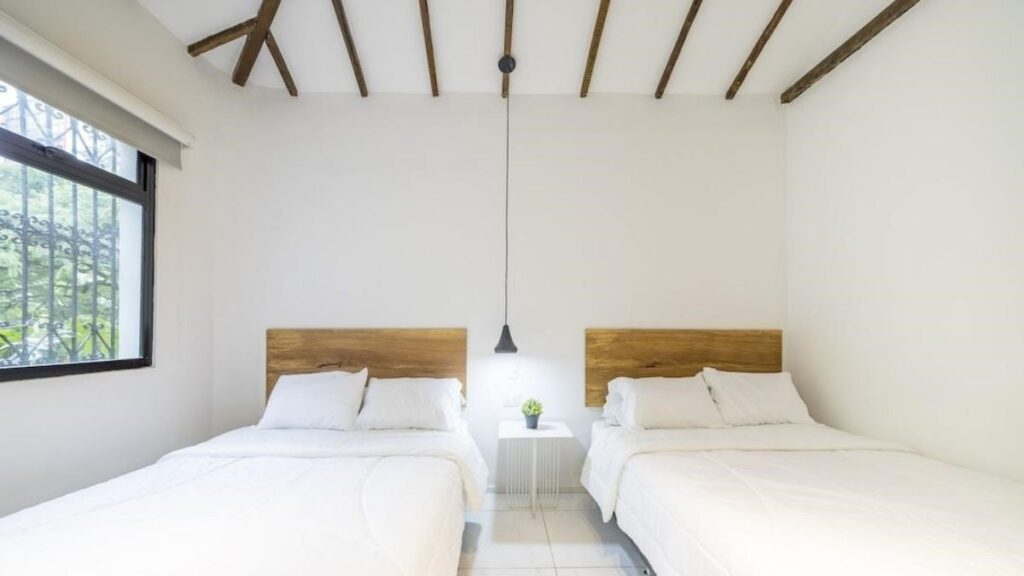 Your dorm room is a place for rest, which means the bed should be one of your top priorities. Investing in a good-quality mattress topper can make your standard-issue dorm bed much more comfortable. You might also consider adding some soft bed linens and a duvet in your favorite color. These touches can make your bed a cozy sanctuary where you'll look forward to resting at the end of the day.
While making your bed comfortable is crucial, it doesn't have to stop there. Think about adding a headboard—an upholstered one would add a luxe feel, even in a tiny dorm room. You can buy a budget-friendly one or make a DIY upholstered headboard using old cardboard, some foam, and your fabric of choice.
Use Lighting to Enhance Your Room's Mood
Lighting often gets overlooked, but it can make a huge difference in the overall ambiance of your room. The fluorescent lighting found in many dorm rooms can be harsh and uninviting. Soften the glow with some ambient lighting—fairy lights or a desk lamp with a warm white bulb can create a cozy and welcoming atmosphere. You can also play around with colored lights, like a fun LED strip or a lava lamp.
Candles are not typically permitted in dorms, but you can replicate the cozy ambiance with flameless candles that come in various shapes, colors, and scents. They serve a double purpose— providing you with a subtle light source while making your room smell lovely.
If you're still in the phase of applying for college, it may help to speak to a college admissions counselor. They'll guide you through the entire admissions process so that you can attend your dream school and pursue your ideal career path.
Maximize and Personalize Your Space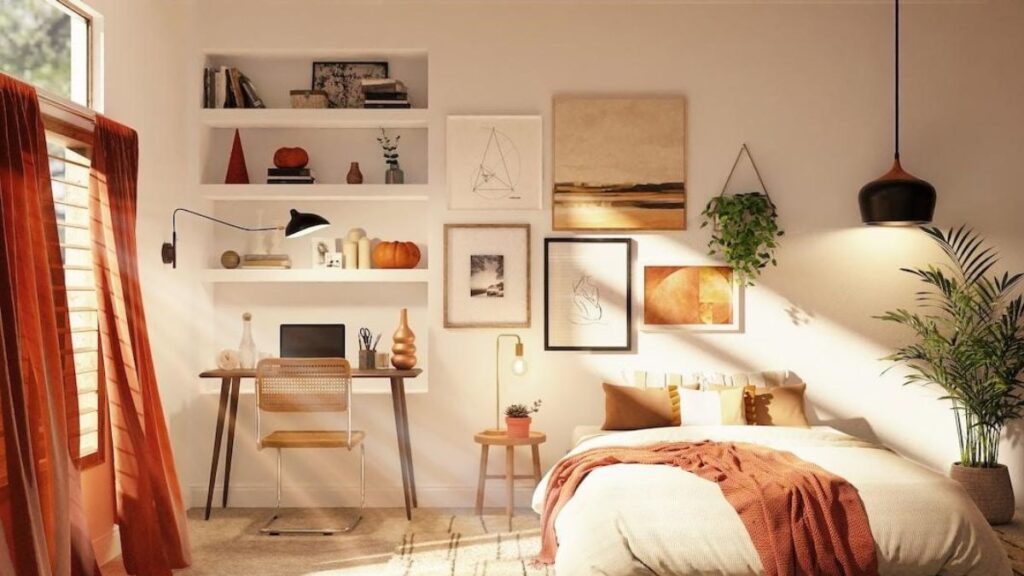 Living in a dorm room means having to deal with limited space. That's why coming up with creative storage solutions and maximizing your available space is crucial for keeping your dorm room organized and comfortable. Use bed risers to add storage under your bed and invest in some attractive bins or baskets to hold all your essentials neatly.
It's useful to invest in multifunctional furniture—items that serve more than one function can be a lifesaver when space is at a premium. For example, a storage ottoman can provide additional seating, act as a coffee table, and give you extra storage space all at once.
Overall, transforming your dorm room doesn't have to devour your wallet. With some creativity and thoughtful purchases, you can create a comfortable and stylish space that feels like a home away from home. Remember that the key to a great dorm room is personalization—decorating with the things you love and that represent you. If it brings you comfort and joy, then it's the right decor for your room.
READ ALSO: Transform Your Bedroom with These Satisfying Gadgets