In today's society, with the increasing severity of environmental pollution, the quality of drinking water has become a focus of many families. To ensure that family members have access to clean and healthy water, more and more families are choosing to install a under sink water filter. This article will explore the working principle and advantages of under sink water filters and why reverse osmosis water filters play a crucial role in them.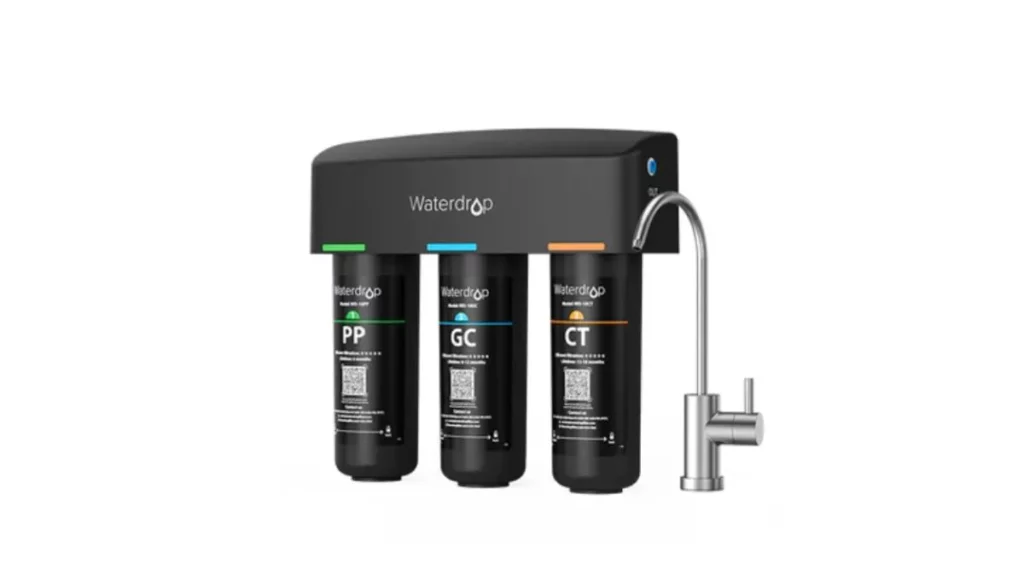 What is an Under Sink Water Filter
Understanding the working principle of an under sink water filter is vital in knowing how it ensures our drinking water's healthiness. Here is a detailed explanation of the structure, working principle, and process of the under-sink water filter.
Structure of the Under-Sink Water Filter
An under-sink water filter typically includes the following main components:
Multi-stage Filtration System: This usually includes a coarse filter, activated carbon filter cartridge, reverse osmosis membrane, etc.
Storage Tank: Used to store the filtered clean water.
Faucet: Specifically used for the output of filtered water.
Drainage System: Used to dispose of the wastewater produced during the filtering process.
Working Principle
The working principle of the under-sink water filter is based on the following steps:
Coarse Filtration: Water first passes through a coarse filter, removing large particles of impurities such as sediment and rust.
Activated Carbon Filtration: Activated carbon can adsorb chlorine, odors, and organic substances in the water.
Ion Exchange: Some models use ion exchange resin to soften water, removing calcium and magnesium ions.
Reverse Osmosis Filtration: This is a crucial step where the reverse osmosis membrane filters out bacteria, viruses, heavy metals, and most chemical substances from the water.
Fine Filtration: The final step is usually a fine filter net, ensuring the ultimate purity of the water.
During the working process, tap water first enters the filter through the inlet pipe. Then, the water passes through each filtration component, removing specific impurities at each stage. After the final fine filtration, the water becomes extremely pure. This clean water is stored in the tank and can be accessed anytime through a dedicated faucet.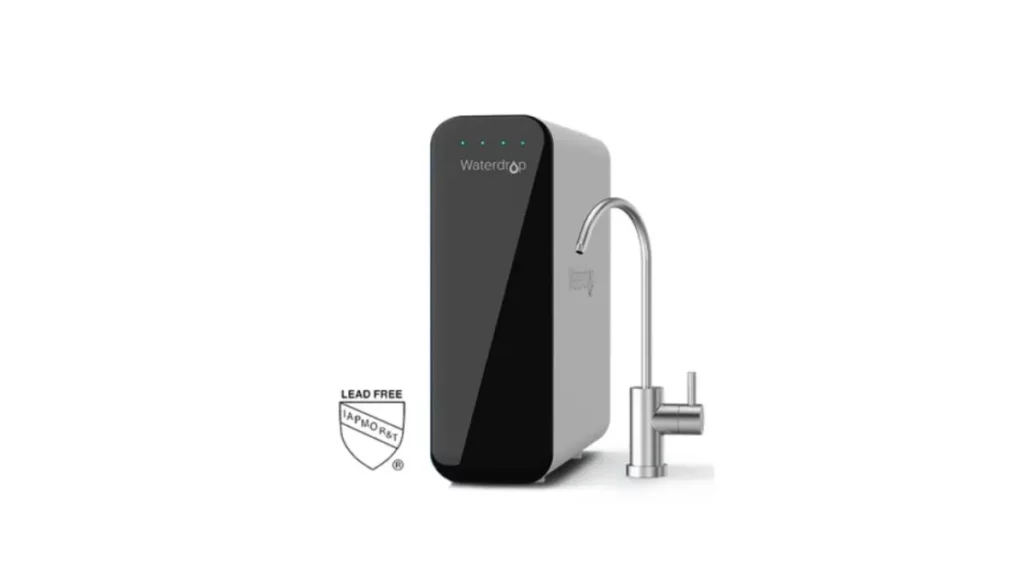 Ensuring Healthy Drinking Water
The under sink water filter ensures the safety and health of drinking water through the above steps:
Removal of Harmful Substances: Effectively removes heavy metals, bacteria, viruses, and chemical pollutants from the water.
Preserving Beneficial Minerals: Some advanced filters can retain minerals in the water that are beneficial to the human body.
Improving Taste and Odor: By removing chlorine and odors, the taste and smell of the water are significantly improved.
In summary, the multi-stage filtration and refined treatment process of the under-sink water filter provide a safe and healthy drinking water solution for families. In this way, we can ensure the quality of drinking water and safeguard the health of family members.
After understanding the working principle of the under-sink water filter, we can delve deeper into the unique role of the reverse osmosis water filter and why choosing an under-sink water filter is essential for family health and quality of life.
Key Role of Reverse Osmosis Water Filters
Reverse osmosis system is the most advanced and effective filtration stage in under-sink water filters. It uses a special semi-permeable membrane with extremely small pores, sufficient to block most pollutants, including bacteria, viruses, heavy metals, and many chemical substances. This means that water treated by reverse osmosis (RO) is not only pure but also safe for long-term consumption.
Why Choose an Under Sink Water Filter?
Safeguarding Family Health: The under-sink water filter ensures that every drop of water meets drinking standards through multi-stage precision filtration, protecting family members from the impacts of water source pollution.
Enhancing Quality of Life: Clean, pure water not only tastes better but also improves the flavor of cooked food. Whether used for direct drinking or cooking, a noticeable difference can be felt.
Convenience of Use: Once installed, the under-sink water filter can operate automatically, requiring almost no additional maintenance, providing a continuous source of clean water for the family.
Choosing the Right Under Sink Water Filter
When purchasing an under-sink water filter, considering the following points is crucial:
Filtration Technology: Ensure that the selected product has an efficient reverse osmosis function to maximize the removal of impurities from the water.
Capacity Size: Choose a water filter capacity that suits the family's water usage.
Ease of Maintenance: Understand the frequency and cost of replacing filter cartridges, and choose products that are convenient to maintain and cost-effective.
Simple Installation: Choose a water filter that is easy to install and operate, ensuring hassle-free daily use.
Conclusion
Choosing the right under-sink water filter is invaluable in protecting family health and improving quality of life. The efficient reverse osmosis water filter ensures the purity and safety of drinking water, while the convenience and efficiency of the under-sink water filter make it an ideal choice for modern families. Starting today, let us provide the purest water for our family members, enjoying a healthy and beautiful life!